TTA Fall Meeting Speakers
Summary Hotel Speakers Sponsorship Attendance Fees Policies
Chris Kuehl, Armada Corporate Intelligence

(Kuehl is pronounced Keel – like the bottom of a boat)

Dr. Chris Kuehl is a Managing Director of Armada Corporate Intelligence. He provides forecasts and strategic guidance for a wide variety of corporate clients around the world. He is the chief economist for several national and international organizations.
Prior to starting Armada in 1999, he was a professor of economics and finance for 15 years – teaching in the US, Hungary, Russia, Estonia, Singapore and Taiwan. He holds advanced degrees in economics, Soviet studies and East Asian studies.
Chris is the writer/editor of Business Intelligence Briefs and a writer for the Black Owl Report – both publications from Armada. He is an economic analyst for the Armada Strategic Intelligence System and is responsible for the Credit Manager's Index from NACM as well Fabrinomics from the FMA.
Ray Ridely, Ridley Engineering
Dr. Ray Ridley has been designing and researching power supplies for over 35 years. He is the industry's leading teacher of working engineers with his power supply design workshops and educational seminars worldwide. All of his work is grounded in theory and practice, and aimed at helping design engineers improve their understanding of power supplies. He is very active in teaching, researching, and publishing power supply design books and articles.
Alex Chausovsky, Bundy Group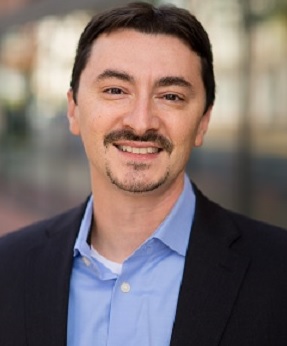 I am a highly experienced market researcher and analyst with more than twenty years of expertise across subjects including economics, industrial manufacturing, automation, and advanced technology trends.
For the last two decades, I have consulted and advised companies throughout the US and Canada, Europe, South America, and Asia. I have delivered more than 500 keynote presentations and webinars to small businesses, trade associations, and Fortune 500 companies across a spectrum of industries.
I am currently overseeing a suite of analytics products focused on talent. I am also consulting with companies to help them become better at attracting, hiring, and retaining the impact players in their industry.