Speakers - TTA Spring Meeting
Embassy Suites Hilton O'Hare Rosemont
SUMMARY Hotel ACTIVITIES SPEAKERS SPONSORSHIP POLICIES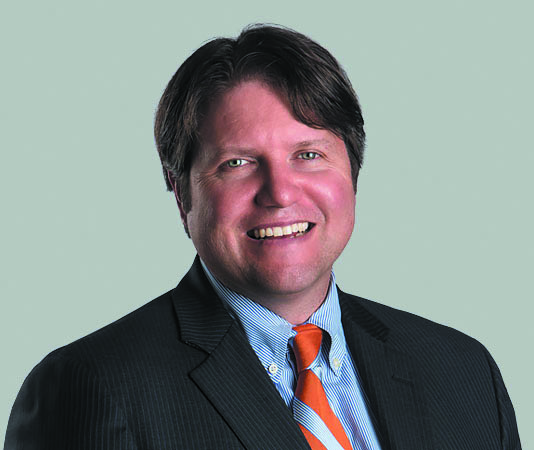 Scott Galt, CIPP/E
Partner, Armstrong Teasdale
Scott Galt understands that government actions increasingly impact companies involved in the global trade of goods and services. To manage and mitigate those added risks associated with overseas transactions, Scott handles corporate compliance issues and global transactions for foreign and domestic companies in a wide variety of industries and contexts. His knowledge of local legal requirements, including trade regulations and data privacy regimes in many countries, helps organizations enhance their worldwide networks in a cost-efficient manner. As globalization continues to take hold, Scott advises clients on the licensing and regulatory needs related to their international business concerns, including in connection with the Export Administration Regulations (EAR), the International Traffic in Arms Regulations (ITAR), Office of Foreign Assets Control (OFAC) economic and trade sanctions regimes, anti-boycott laws, competition law, and anti-bribery laws, including the Foreign Corrupt Practices Act (FCPA) and the UK Bribery Act. In a similar vein, Scott helps clients navigate cross-border data flows in the wake of the changing data privacy and protection landscape wrought by the EU General Data Protection Regulation (GDPR). By developing trade, data privacy, competition law, franchise, or FCPA compliance programs, or facilitating the implementation, assessment, and auditing of current programs, Scott can spot problems and provide guidance on their limitations and the attendant consequences.
When a company wants to grow its business, either organically or through acquisition, Scott serves to guide it through the maze of issues associated with their global or domestic expansion. Whether it is corporate formation, entity selection, structure, mergers and acquisitions, cross-border movements, competitive effects, privacy concerns, or disclosure obligations, he works to ensure that each agreement contemplates the appropriate procedures, appreciates jurisdictional nuances, minimizes tax implications and risk, and fulfills the client's objectives.
Scott also brings the benefits of a commercial litigation perspective to his international and domestic corporate and compliance work, serving as outside general counsel for a number of regional clients for whom he handles a wide variety of high-dollar litigation and corporate disputes. Scott also serves as outside general counsel for a national manufacturing trade association. His litigation experience also includes representing corporate and individual fiduciaries, personal representatives, and beneficiaries in a variety of trust and estate disputes.
Scott participates in many cultural institutions within the St. Louis community. He serves as trustee for the Missouri Historical Society, is on the board of the St. Louis Mercantile Library, is a member of the William Greenleaf Eliot Society and serves on its Patrons Committee, and is an active supporter of the St. Louis Art Museum, Opera Theatre of St. Louis and the City Academy.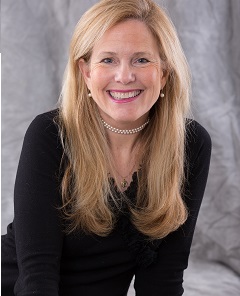 Gail Alofsin


As a keynote speaker, university professor and business development executive, Gail thrives on sharing education, current research and reality-based experiences garnered from work and life experiences. Gail's management career spans over three decades in different roles - sales, marketing, operations, hospitality, employee engagement and business development. Twenty years ago, Gail gave up golf (she was NOT good!) and replaced it with teaching at the University of Rhode Island. 42 consecutive semesters later she is still INSPIRED by the classroom & her students.
Gail's book, Your Someday is NOW – What are you Waiting For? has raised over $44,000 for non-profit organizations. Gail serves on several non-profit boards focused on health, hunger, education and business.
A lifelong student and humanitarian, Gail believes that we all have the capability to be a leader in our own lives, influencing the lives of others to positive peak performance and success.
Presentation Description: Successful companies have one major thing in common – excellent managers and strong leaders. How do you build a culture of success irrespective of your title? Wherever you are on the "leadership ladder," this keynote is designed to assist you as you build and contribute to a culture of success. From communication and engagement to generational and hybrid "challenges" - you will depart with the information and tools you need cultivate or improve the characteristics, skills, and vision to lead people. Leadership? It starts with YOU!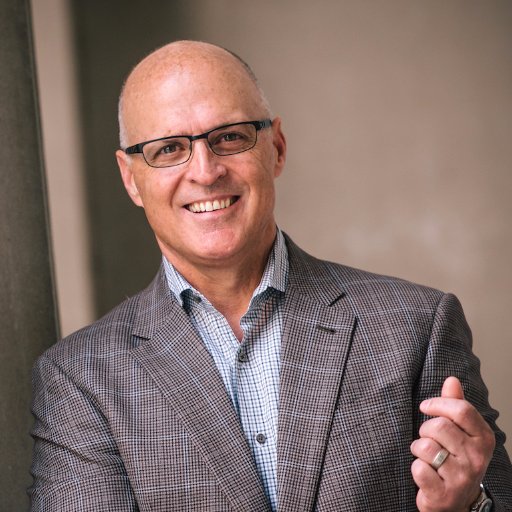 Kelly Riggs
Business Lockerroom
Kelly Riggs is an author, speaker, and business consultant for executives and companies throughout the United States and Canada. Widely recognized as a powerful speaker and performance coach in the areas of sales, management leadership, and strategic planning, Kelly is a former sales executive, a two-time national Salesperson-of-the-Year, a business owner, and a member of the Forbes' Coaches Council since 2019.
He has written two books: 1-on-1 Management: What Every Great Manager Knows That You Don't and Quit Whining and Start SELLING! A Step-by-Step Guide to a Hall of Fame Career in Sales.
His third book is the award-winning Counter Mentor Leadership: How to Unlock the Potential of the 4-Generation Workplace, co-written with hisMillennial son, Robby Riggs. It was selected as the 2019 Gold Medal winner in the leadership category by Axiom Business Books Awards. Note: No trophies were awarded during the writing of this book.
For more information, visit www.BizLockerRoom.com.