Speakers - TTA Spring Meeting
Embassy Suites Hilton O'Hare Rosemont
SUMMARY Hotel ACTIVITIES SPEAKERS SPONSORSHIP POLICIES
Steve Goreham, MS/EE, MBA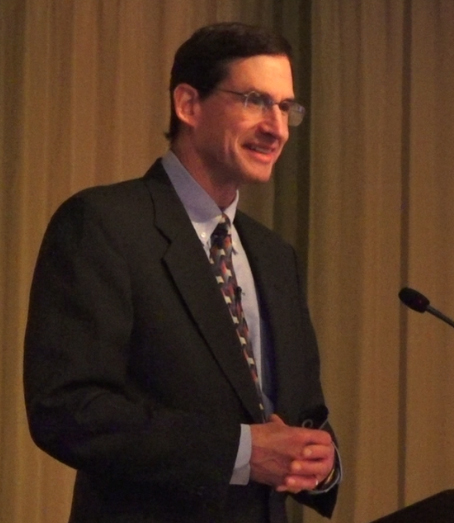 BIO: Steve Goreham is an informative and engaging speaker, delivering compelling and provocative programs to businesses, universities, and diverse organizations. Steve is an independent scholar, researcher, and futurist in the fields of energy and environmental policy, as well as a former engineer and business executive with 30 years of experience at Fortune 100 and private companies. He's Executive Director of the Climate Science Coalition of America and a policy advisor to The Heartland Institute.
Steve is author of three books on energy and climate change with over 100,000 copies in print. He's a freelance columnist and frequent guest on radio and TV, including Dennis Miller, Sean Hannity, and Fox Business Channel. He holds an MBA from the University of Chicago and a BS/MS in Electrical Engineering from the University of Illinois.
Steve presents a fresh viewpoint on environmental, economic, energy, climate, and public policy topics in a down-to-earth style that all can understand, and with stories and humor that all will enjoy. Ask him to customize a program for the needs of your organization.
---
Brian Zahnstecher, Founder & Principal | PowerRox
Brian Zahnstecher is a Sr. Member of the IEEE, Chair of the IEEE SF Bay Area Power ElectronicsSociety (PELS), and the Principal of PowerRox, where he focuses on power design, integration, system applications, OEM market penetration, and private seminars for power electronics. He has successfully handled assignments in system design/architecting, AC/DC front-end power, EMC/EMI design/debug, embedded solutions, processor power, and digital power solutions for a variety of clients. He previously held positions in power electronics with industry leaders Emerson Network Power, Cisco, and Hewlett-Packard, where he advised on best practices, oversaw product development, managed international teams, created/enhanced optimal workflows and test procedures, and designed and optimized voltage regulators. He has been a regular contributor to the industry as an invited speaker, author, workshop participant, session host, roundtable moderator, and volunteer. He has over 13 years of industry experience
and holds Master of Engineering and Bachelor of Science
degrees from Worcester Polytechnic Institute.
---
Tracy Lustyan, Managing Director | AlliantGroup
Tracy Lustyan is the Managing Director for the Great Lakes Region and is based in alliantgroup's Chicago office. Her focus is on clients in the Midwest, primarily in Illinois, Missouri, Minnesota and Iowa. Tracy has a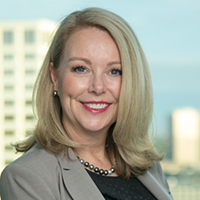 vast knowledge of governmentsponsored incentive programs that are designed for the benefit of U.S. businesses, including her work with the R&D Tax Credit, IC-DISC, DPD and hiring incentives.
Prior to joining alliantgroup, Tracy spent over 20 years in the employment field, where she became passionate about the importance of spreading the word on government-sponsored tax incentives and their role in keeping jobs in the U.S. Tracy has worked with over 225 CPA firms, acquiring over $380 million in tax
credits and incentives for over 900 businesses.
RECENT PROJECTS
• Helped a stainless steel and equipment manufacturer identify $550,955 in federal R&D tax credits for two years' worth of qualifying projects
• Assisted a control systems integrator in claiming over $1.1 million in federal R&D tax credits for qualifying projects spanning a five-year period
• Identified $529,168 in federal R&D tax credits for a motorcoach manufacturer over a four-year period
• Aided a structural steel manufacturer in claiming $275,771 in federal R&D tax credits for two years' worth of qualifying projects
• Identified $728,265 in federal R&D tax credits for a thermal systems and process equipment manufacturer for qualifying projects spanning a three-year period
• Helped a precision machining and tooling company receive $221,586 in federal R&D tax credits for two-years' worth of qualifying projects

PUBLICATIONS
• Industrial Distribution - R&D Tax Credit: An Opportunity for Distributors, OEM Channel Partners and Value-Added Resellers
• Control Engineering - Control & Integratio