Back to Events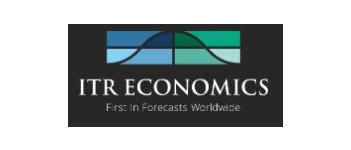 Economic Update Webinar
Thursday, April 16, 2020
11:00 AM - 12:00 PM (EDT)
* Registration open until 4/16/20 at 11:00 AM ()
Event Details
Join us for a webinar with Alex Chausovsky, Institute for Trend Research, as he provides an Economic Update for TTA members.
Please register for this session through the button above. You will be provided with the details to connect to the meeting.
ALEX CHAUSOVSKY, ITR Economics
Alex is an accomplished Speaker and the Director of Speaking Services at ITR Economics. He is a highly experienced market researcher and analyst with more than a decade of expertise in subjects that include macroeconomics, industrial manufacturing, automation, and advanced technology trends.
He has consulted and advised companies throughout the U.S., Europe, Brazil, China and Japan for the last fifteen years and has been featured on NPR, the BBC, and in the Wall Street Journal.
His extensive consulting expertise is greatly valued by management teams of companies both large and small. ITR Economics' clients rely on his input when developing strategic plans for the future, as he helps them plan for risk conditions and find areas of opportunity.