2022 Fall Meeting Speakers
Myrtle Beach, SC
 Summary  Hotel  Speakers  Sponsorship Golf & Tennis Attendance Fees  Policies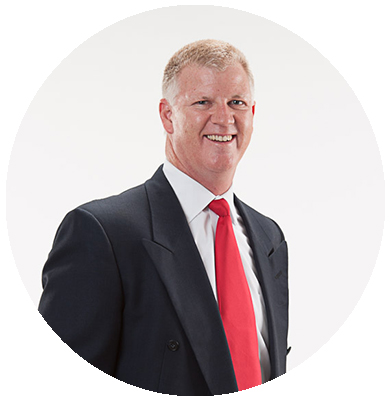 Randy Disharoon
Randy Disharoon has extensive background in both distribution and
 manufacturing which makes him uniquely qualified to address the issues that most businesses face in today's market environment.
Randy holds a B.S. in Engineering, two master's degrees, including an MBA, and is currently pursuing a Doctorate in Strategic Leadership. At age 23, he was certified as a nuclear engineer. At 25, he was leading training courses for officers in the nuclear Navy. He entered the private sector at age 27 and ever since has served in leadership capacities in operations and sales, where his teams have consistently exceeded their goals. Randy has become known as a "turnaround artist."
With over 30 years of leadership experience, Randy aims to offer a fun, interactive, and practical approach to leadership development so that you can make an immediate and lasting impact on your business.
Presentation Topic: Leaders Are Not Born. They Are Built!
IN THIS SESSION…
Conference attendees will learn the four phases of leadership development:
Build Within – Assimilate the four keys to developing your capacity to lead.
Build Around – Employ the five keys to recruiting, retaining, and developing top talent.
Build Up – Create and foster a culture of change leadership, even in times of crisis.
Build Out – Strategize how to influence your industry and mentor the next generation.
KEY TAKEAWAYS
After attending this highly interactive and informative session, conference attendees will discover:
How to chart a path to becoming a more effective leader.
How to immediately upgrade talent in key positions.
How to transform your company culture to high-performance.
How to implement the keys to leading through change and crises.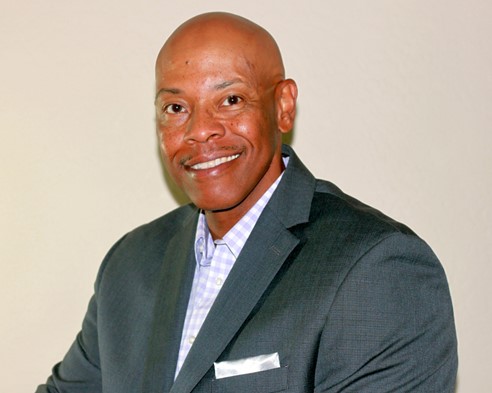 Devin Lindsay, North American Powertrain Forecasting and Compliance, S&P Global Mobility

Devin Lindsay is an Associate Director at S&P Global and is responsible for alternative propulsion forecasting and market analysis. His expertise includes the future impact of the California Zero Emission Vehicle (ZEV) mandate on vehicle powertrains, electrification, as well as consumer acceptance across various demographics. Previously, his research and analysis included engine and transmission forecasting for North America with emphasis on both Japanese vehicle manufacturers and Ford Motor Company.
Devin is a native of Detroit, Michigan and has been in the automotive industry for nearly 20 years. He frequently speaks, writes articles and is quoted in various media outlets on the current state of alternative powertrain vehicles. He also often delivers presentations at conferences and to businesses, sharing his knowledge of government legislation, the consumer's relationship with electrified powertrains, and the impact of external factors concerning the future of e-mobility around the world.
Presentation Topic: "Powertrain Macros" – Analyzing the Various Automaker Electrification Strategies
"If It Fits Your Macros" (IIFYM) is a popular dieting technique used by thousands every year as a tool to assist them in their quest for a certain weight or body fat percentage. But this paradigm also seems to describe the powertrain strategies of every OEM. It fits those that are grappling with their old "habits", meaning the internal combustion engine and related vehicles, to those who want to achieve their success focusing on one macro, the battery electric vehicle (BEV). As with nutitrion plans, the debate rages on which style is best for long term goals and if we may see a sharp increase in the number of BEVs on the road, and if consumers remain loyal after trying the product once. Do the traditional OEMs really have the willpower to stick to their macro goals or will they rebound back to their "former selves" if consumer demand is lacking, the charging infrastructure is lagging or if emission standards stagnate in the U.S.? S&P's Global Mobility's Devin Lindsay from North American Powertrain and Compliance will lead us through the strategies of the major OEMs, and assist in analyzing if the temptation to return to the "good old days" will be too much for the traditional OEMs if with the possible challenges of charging infrastructure, raw materials and vehicle cost becomes significant.
Brian Hatley, Technical Sales Manager, Miles Platts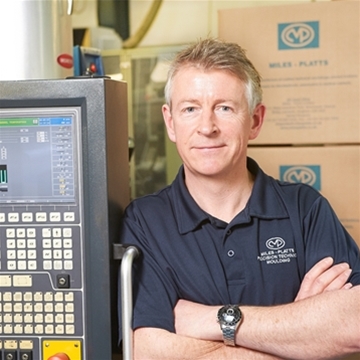 Brian has over 30 years' of electro- mechanical sales engineering experience, he joined Miles Platts in 2002 as Technical Sales Manager, responsible for co-ordinating all commercial and technical activity with customers. With a focus on building long-term business partnerships with customers he is conversant with technical plastic design and is able to offer practical advice with regards plastic component design for manufacturing and holds particular knowledge in coil bobbin design with over 20 years of coil winding experience in his career.

Brian qualified in electronics and telecommunications engineering in 1986 and prior to Miles Platts, he worked as a sales engineer of signal transformers for use within telecommunications equipment.

Brian has extensive export sales knowledge within Europe, South East Asia and North America. Miles Platts products are sold both directly and through a world-wide network of distributors throughout these regions.

Brian is an integral part of the company's senior management team and an active member of the International Coil Winding Association in Europe and the Transformer Association of North America.